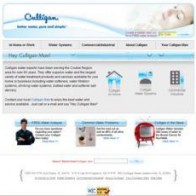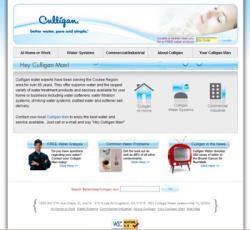 The site design collaboration between Kennedy Communications, Twist Communications and Amplitude Design, Inc. of Madison, is now benefiting over 100 Culligan franchisees across the country.
We would love to demonstrate for you how we were able to develop a content management system that was flexible enough to be quickly tailored to the franchisee's individual markets, while maintaining the brand.
Amplitude Design, Inc. is proud of its execution on the project. We were able to fulifill the needs of the client, and provide a scalable solution for the Culligan franchisees.
Kevin Johnson of Amplitude Design, Inc. commented on the project saying, "The tools available to Kennedy Communications and their staff allow for maximum control of the copy in all areas of the site, including items related to search engine optimization, while also providing the end-user with rich content ."
To reach Amplitude Design, Inc. or its staff please click here.