Photo Gallery Development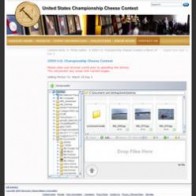 We are pleased to announce the completion of our photo gallery application. This gallery is fully integrated with our content management system to allow for easy updating and familiar navigation. Photos can make a profound impact, but sometimes maintaining a gallery can be more work than it's worth. That's why we created the simplest solution, from photo upload, to photo sorting, our solution is intuitive to the users.
– View image thumbnails prior to upload.
– No need to resize photos prior to upload
– Breadcrumb navigation ensures  a great user experience
– Lightbox2 photo zoom script integrated with photo paging
– Drag and drop sorting of galleries, albums and photos
– View file upload progress for each file
– Upload several files at one time
Speaking of easy photo uploads, you won't have to resize your photos prior to uploading. We integrated a file uploading program that can't get any easier. You upload the photos at any size and let the software do the work. The gallery will size the photos on your machine, saving server processing load, and upload a small, medium and large photo for the gallery. Also, with our solution there is no more guessing what photos you want to upload as you browse long lists of files. The photo upload solution displays thumnails that you simply drag and drop to upload to the gallery. We happily announce the days of tedious photo uploads are over!
To view the PHP photo gallery in action click here
To contact us about your web development requirements or to speak with us about a question click here