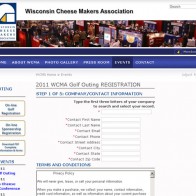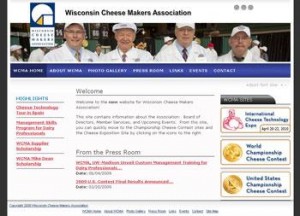 Amplitude Design, Inc. worked with the Wisconsin Cheese Makers Association to develop a web strategy for four of their largest events as well as their www.wischeesemakers.org web site.
The Wisconsin Cheese Makers Association (www.wischeesemakersassn.org) development included:
A Custom Content Management System
A Custom HTML Newsletter Creation and Archival Tool
Dynamic PDF Creation on the Server
Password Protected Membership Privileges
– Including Membership Updates
Events Calendar with HTML Newsletter Creation and Archival Tool
Ongoing Web Design and Development Leveraging Existing Technologies
We would love to hear from you about some of your ideas. Click here to contact us.