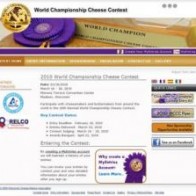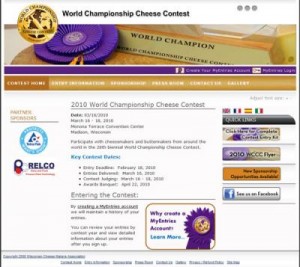 We are pleased to announce the completion and launch for the World Championship Cheese Contest. Amplitude Design, Inc. developed three other sites for the Wisconsin Cheese Makers Association and www.worldchamphionshipcheese.org is one of four web sites now available:
www.wischeesemakers.org
www.worldchampionshipcheese.org
www.cheeseexpo.org
www.uschampioncheese.org

Some of the items of note:
User Account Creation
User Contest Entry Management and Tracking
Billing and Invoice Tracking
Online Contest Entry
Language Translation for Contest Information
Real-Time Results Posting
Live Video-Streaming
We would love to work with you on assessing your needs and vision, just as we did with the Wisconsin Cheese Makers Association. Please don't hesitate to contact us. We would happy to speak with you.